Welcome to Our Service Department
At Gallatin Subaru, our highly qualified technicians are here to provide exceptional service in a timely manner. From oil changes to transmission replacements, we are dedicated to maintaining top tier customer service, for both new and pre-owned car buyers! Allow our staff to demonstrate our commitment to excellence. 
You can trust in us to have your vehicle repaired correctly the first time. Our technicians have earned their certification through programs specially developed by Subaru of America, Inc. This Factory Training allows our technicians to master of every aspect of your Subaru vehicle, learning from the people who have created it. We can help you with any issue that arises. 
Our Subaru Services
Gallatin Subaru offers a wide range of automobile services for competitive prices. Our highly trained technicians specialize in providing you with proper repairs when it comes to your Subaru vehicle. They understand the ins and outs of your Subaru and can work with you to get it back up and running in peak conditions. 
Factory Trained Technicians
Hours
Monday

08:00am - 06:00pm

Tuesday

08:00am - 06:00pm

Wednesday

08:00am - 06:00pm

Thursday

08:00am - 06:00pm

Friday

08:00am - 06:00pm

Saturday

09:00am - 05:00pm

Sunday

Closed
Schedule a Service Appointment 
Whether you know what needs to be addressed on your vehicle or need help finding the problem, we invite you to come join us at Gallatin Subaru. 
We are proud to offer complimentary pickup and delivery for our service customers.
You can easily schedule an appointment online or call us at (406) 586-1771.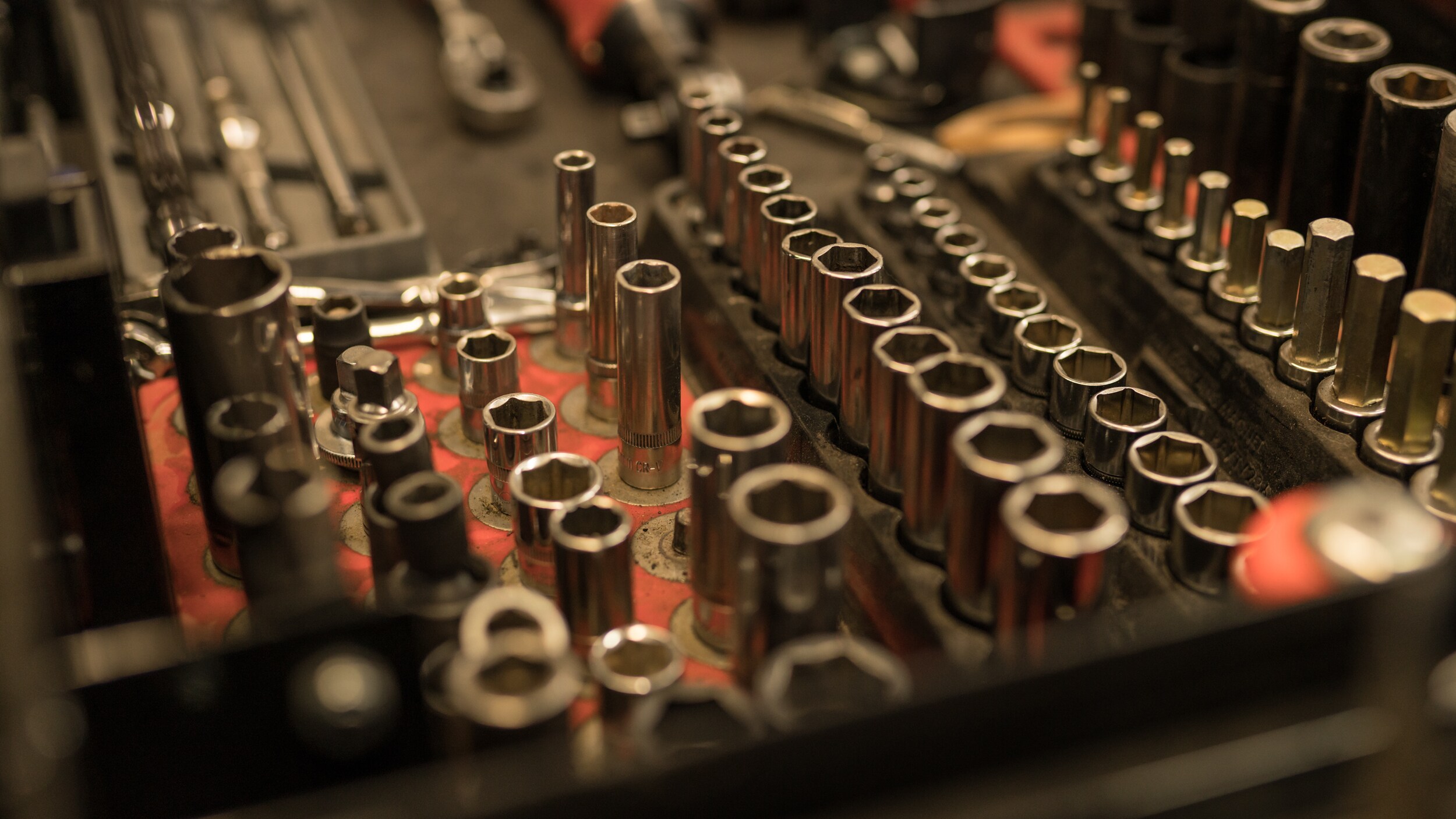 Gallatin Subaru
Service Offerings
 Free Shuttle Service
 We provide a courtesy shuttle service so
 that 
you don't have to wait at the dealership 
for

 your vehicle to be finished. Go to lunch,
 the
 mall, or the park for a walk. 
 Customer Lounge
 Enjoy our complimentary coffee, wifi, and
 snacks while we service your vehicle. In the
 winter warm up next to our cozy
 fireplace.
 Complimentary Multi-point Inspection
 Receive a multi-point inspection with every
 service. We look over all major areas of your
 vehicle to make sure it is performing correctly.
 We will notify you of any concerns. Finding worn
 areas early can save you in costly repairs.


 Free Vehicle Pickup & Delivery
 We are happy to pickup your vehicle within
 Gallatin County and deliver it back to you after
 services are complete.


 Pet Friendly
 At Subaru we are 100% pet friendly! Bring
 your furry friend along, we always love to
 receive some puppy love.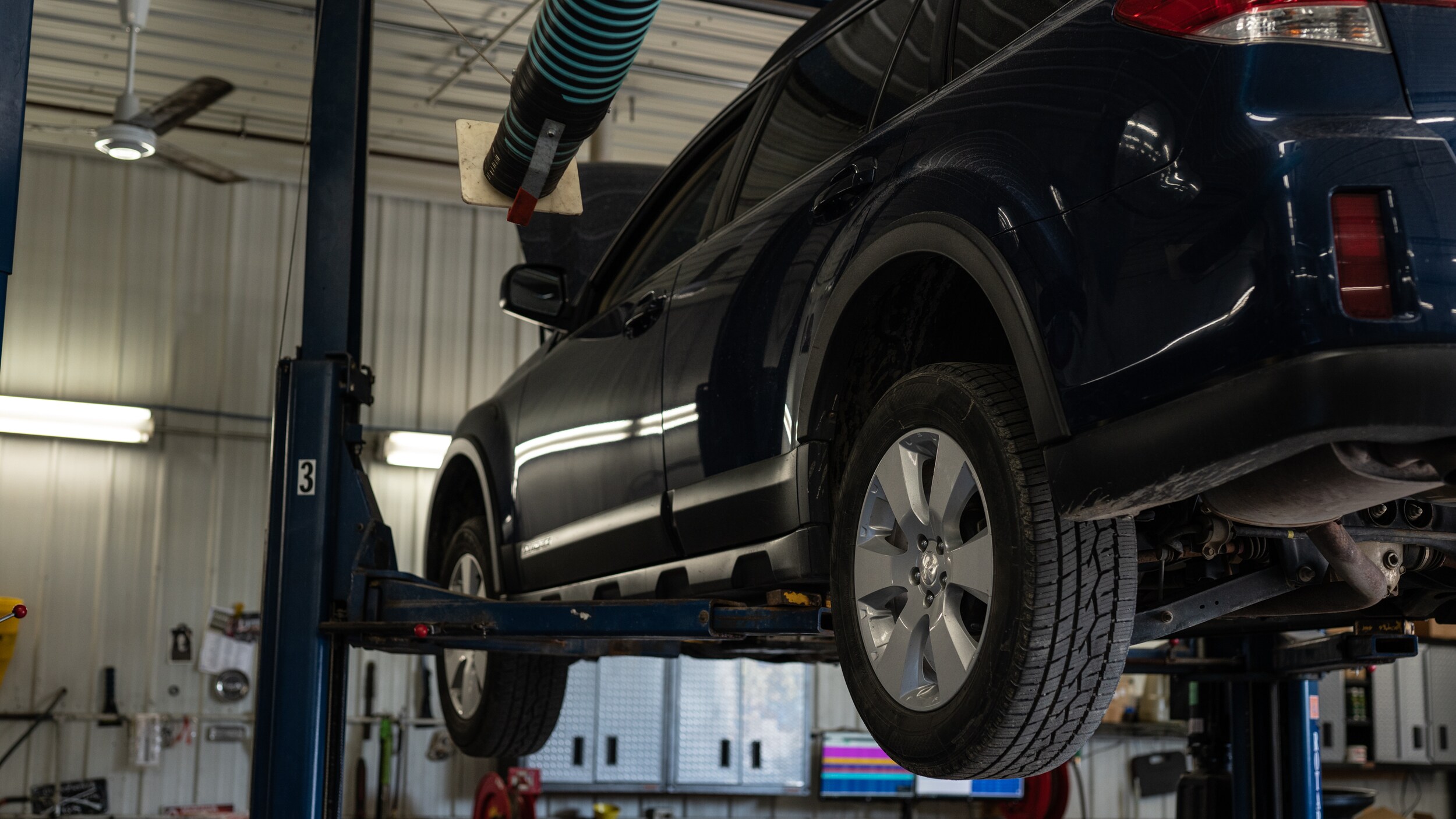 Tire Service and Repairs at Gallatin Subaru
Are you in need of Subaru tire service and repairs in Bozeman, MT? At Gallatin Subaru, we offer professional and fast Subaru servicing, making it easy for you to uphold the highest level of performance out of your Subaru vehicle. When it comes to getting the most out of your Subaru vehicle around the Bozeman area, your tires play an integral role in every facet. We want to make it easy for you to give your vehicle the attention it deserves, and with our team of technicians, large and well-equipped service center and large variety of new name brand tires, we can get your vehicle back in like new condition and on the roads around Belgrade and Livingston again in no time. Whether it's a quick service appointment to get your tires rotated or you need to buy new tires, we're happy to provide you with everything your vehicle needs in the most convenient manner possible.
Tire Rotations
Are your front tires looking a little worn out? Even on all-wheel drive vehicles, the front tires tend to get more worn out than the rear tires because the front tires are in charge of turning while the back tires face forward at all times. Rather than buy an entirely new set of tires, we encourage you to come get your tires rotated. During a tire rotation, we switch out the front tires and replace them with their rear tire counterpart, allowing your tires to wear down more evenly and allow you to keep using the same tires for longer.
Winter Tire Changes
Whether you generally drive around Bozeman on your morning commute or you like to get off road or take on everything Dillon and Belgrade, MT have to throw at you throughout the year, we all know that winter brings a lot of snow, and you want to be confident when driving through it. We offer a wide array of winter tires for sale in Bozeman so you can equip your vehicle with everything it needs to take on the changing weather.
Flat Tire Repair
Do you have a flat tire that needs fixing? We've all been there before. You come outside to go to work in the morning and one of your tires is flat. Whether you just hit a pothole, ran over a nail or have a leaky valve, we invite you to bring it into our tire center and we can patch the hole and fix the issue to get you safely on the road again.
Tire Pressure Monitoring System
Do you have a dashboard light on telling you that you have low tire pressure, but when you check you can't figure out what the issue is? We can help fix your tire pressure monitoring system to ensure that it's working correctly to help you properly address when your tires have low pressure.
Tire Balancing
Balancing your tires not only makes it safer for you to drive, it also helps you enjoy better fuel economy and lessens tire wear and tear.
Other services offered at Gallatin Subaru
We have a full team ready to help with all of your vehicle needs.

Oil Change: An oil change is routine maintenance for any vehicle. Oil is basically the lubricant for your vehicle. Over time, this oil will break down and will need to be changed. If you do not change your oil then it will break down into a sludge that will gum up your engine. This will not only make it dirty but will cause parts of your engine to wear against each other and shorten your Subaru's lifespan.
Coolant Flush: Like oil, antifreeze can break down over time. Coolant is necessary for maintaining optimal engine oil temperatures so be sure to have it replaced regularly to not risk overheating your engine!
Tire Rotation: Tires wear with use. Although, they tend to wear in the same spot. This reduces the lifespan of your tires and means that you will need to replace them sooner. Rotating your tires causes them last longer and will save you money on costly tire replacements.
Air Filter Change: If you want to keep your engine clean then changing your air filters is a must. This is because filters become dirty and less effective over time. This means more pollutants entering your engine and causing wear. Protect the integrity of your engine and extend the lifespan of your vehicle by consistently changing your air filters!
Battery Replacement: Have you ever sat in your car, went to turn the eye and noticed nothing was happening? You may have left your lights on overnight and drained your battery. Batteries are also commonly drained during cold winter months. A battery is necessary for starting your vehicle and will, from time to time, need to be replaced. Replace your battery at our dealership today!
Air Conditioning Checks: Fluid leaking from your AC can cause damage to other aspects of your vehicle. If you feel hot air blowing through your ducts then you should get your air conditioning checked before a routine fix becomes a costly repair! 

Brake Repairs: Your brakes are essential. They help you stop and keep you safe. Although, brake pads can become worn over time. When you press your brakes, the hydraulic fluid causes the brake caliper to press the brake pads to rub against your brake disc. This slows down your vehicle unless the brake pad is worn. Then it will be less effective and cause a screeching sound. This can damage your brake disc and turn a routine fix into a costly repairs. Our dealership can help you any step of the way but to save money, have your brake pads replaced when they are worn out.