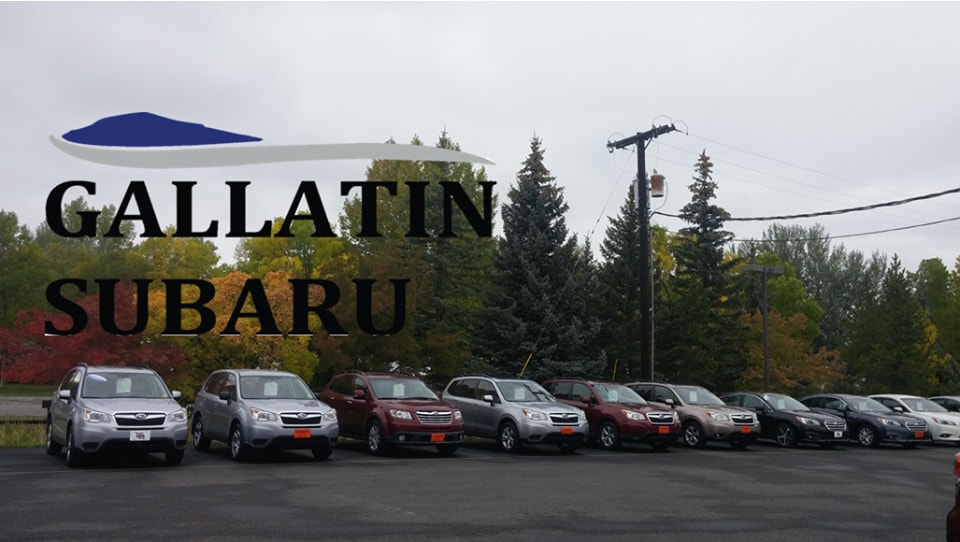 Cars these days are built to last. Gone are the days of rickety junkers that fall about on the road while you're driving them. When you buy a used car from a dealership like Gallatin Subaru, you can count on getting a vehicle that delivers both a great price and a high-quality driving experience that will last you for years to come. Our goal isn't just to sell you a car. We want to make your life better with a car that's right for you.
Save Big On A Like-New Vehicle
When you visit our location in Bozeman, MT, you'll find a large selection of used vehicles that include well-maintained models from American automakers including Buick, Chrysler, Jeep, Ford, Chevy and GMC. We also have vehicles options from foreign automakers, such as Nissan, Honda, Toyota, and Volkswagen. And of course, we have a large selection of used Subaru cars too.
Are you interested in driving a rock-solid SUV? We can show you options for vehicles like the Honda CR-V and the Subaru Outback. Need a good sedan for your daily commute? You'll find used cars like the Hyundai Elantra, Toyota Camry, and Subaru Impreza waiting on our dealership's lot. Whether you're looking for a high-quality sedan, SUV, truck, or van, our ever-shifting selection of used vehicles will have affordable options available to satisfy your needs.
The Benefits of Buying Used from Gallatin Subaru
You might be wondering why you should buy a used car, and why Gallatin Subaru should be the dealership you buy it from. While there is obviously some value to driving a car that's brand new (e.g. low-to-no maintenance costs, first owner, that "new car smell", etc.), they come with some certain pitfalls. Arguably the biggest is a loss of value. When you buy a new car, its value declines quickly. It's literally worth less the moment you drive it off the dealership lot. For years afterward, you can find yourself paying full price for a car that's not worth that anymore. Used cars don't have that problem. Your payment is based on the car's actual worth.
You're Not Just Buying A Car, You're Giving Back to the Bozeman Community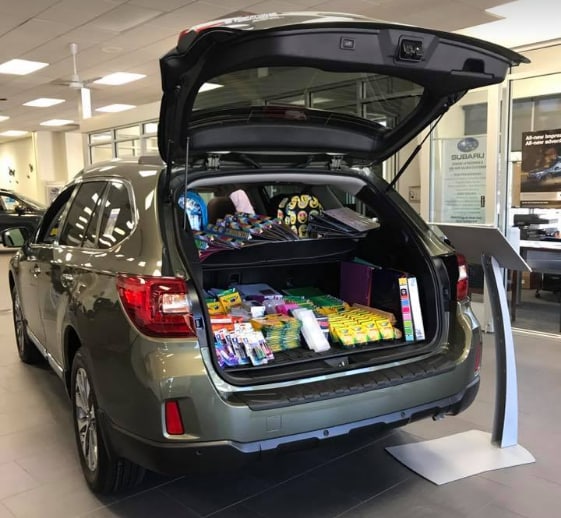 *Filling Our Showroom Outback with School Supplies for the Local Boys & Girls Club
When you buy a used car from Gallatin Subaru, you get the extra value of helping your community. Our dealership is a proud sponsor of more than 120 local organizations. When you shop with us, you help fund groups like the American Red Cross, American Cancer Society, Meals on Wheels, and a bevy of local sports groups in the Bozeman area. In addition to the groups we work with, we've also been recognized nationally for our dedication and commitment to our customers, having received the 2018 Subaru Love Promise Customer Commitment Award?.
Click here to browse our Used Car inventory!
Learn More at Our Dealership
If you feel like you're ready to buy a new car, get in touch with Gallatin Subaru. The friendly staff at our conveniently located dealership would love to talk with you about your vehicle needs and help you find something in our used inventory that fits your budget and life. Our expert Subaru finance team would also be happy to help you acquire the resources you need to drive home in the vehicle you really want.
We're always happy to speak with our customers and show them all of the great values waiting at our dealership. Don't hesitate to get in touch with us today.

We're all eagerly awaiting your arrival!