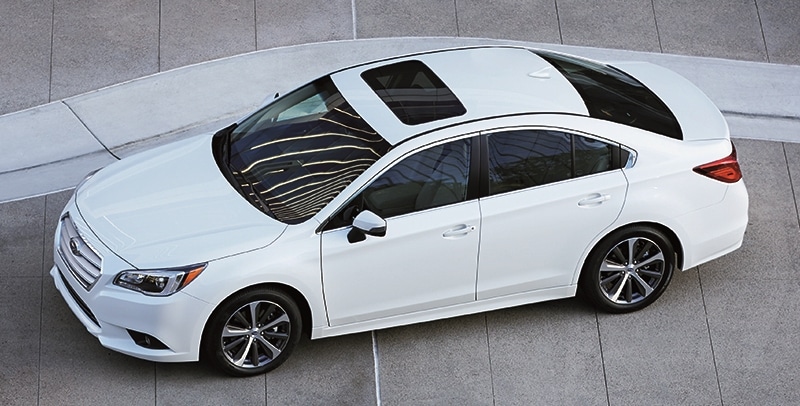 Gallatin Subaru
is your one-stop shop for all things Subaru in the Gallatin Valley. We are conveniently located just off of I-90 near Three Forks, MT. We take the time to listen to our customers to help them find exactly what they are looking for. Our incredible service will meet your schedule and your budget. We have an extensive inventory of new and used Subarus to fit everyone's needs. 
You are sure to drive away happy in your new Subaru from Gallatin Subaru.
Subaru Impreza Near Three Forks, MT
If your family needs a great sedan to get around Three Forks, MT, the Subaru Impreza might be perfect. Designed with All-Wheel Drive, the Impreza can handle all kinds of road conditions, including winter weather. This sedan was built to take on slick roads and snow with ease. It also has many fantastic features that make this sedan really stand out versus competitors. We would love to show you all that the Impreza has to offer at Gallatin Subaru.
Subaru Outback Near Three Forks, MT
If you need a great vehicle that can tackle winter road conditions, but also has extra cargo room for your gear, then the Subaru Outback could be exactly what you are looking for. With All-Wheel Drive and a raised suspension to allow for ground clearance, winters in Three Forks will be a breeze to handle. And the Outback's ample cargo space can get your gear where it needs to go, all year round. Take a look at all of the fantastic Subaru Outbacks we have in stock now at Gallatin Subaru.
Subaru Forester Near Three Forks, MT
Compact SUV fans will love the Subaru Forester. It offers generous cargo space, excellent features, comfortable seating for your passengers, and it has All-Wheel Drive. Winter driving conditions are no problem for the Forester. And in other seasons, it has great handling that makes it easy and fun to drive all year. We are excited to offer the Subaru Forester to our customers at Gallatin Subaru. Stop by when you are near Three Forks, MT to take a closer look.
Other Subaru Near Three Forks, MT
Subaru Ascent
Subaru WRX
Subaru Legacy
Subaru Crosstrek
Subaru Crosstrek Hybrid