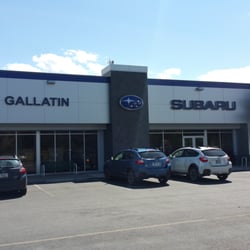 If you are looking for the popular Subaru Forester in Montana, your best bet is Gallatin Subaru! We have many Foresters to choose from! We offer both new and pre-owned models. The Subaru Forester is one of our most popular vehicles and it is a great all-season vehicle to get you around Montana, in any weather. At Gallatin Subaru, our staff will work hard to find you the perfect Forester. We provide a hassle-free, relaxed environment for all of your car shopping or auto repair needs. You will leave us feeling pleased and happy with your experience. We would love to tell you more about the Subaru Forester.
Montana Adventures Await
The Subaru Forester is the perfect vehicle for all of your Montana adventures. With All Wheel Drive, solid handling, incredible safety features, and cargo room for all of your outdoor gear, the Forester does it all. And the Forester is fun to drive all year round, in the city or the mountains, and in any kind of weather. If you'd like to give the Forester a try, we can set up a test drive at Gallatin Subaru. You will see why the Forester is a favorite among our loyal customers.
Ready For More?
If you are ready to hear more about the Subaru Forester, get in touch with us at Gallatin Subaru. We can go over all of the details and show you all of the Foresters we currently have in stock. And we will set up that test drive. We can do it all at Gallatin Subaru. We are your go-to Subaru dealer in Montana. Call us, email us, or simply stop by our dealership. We look forward to finding your new Forester!