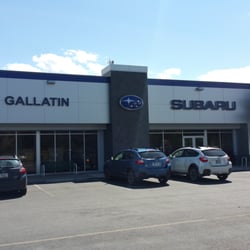 If you are looking for a great deal on a new Subaru in Livingston, or the surrounding area, then you need to come to Gallatin Motors.  While there isn't an official Livingston Subaru dealer, we frequently see people from Livingston taking the short trip over to Bozeman.  The reason why more people are driving this way is that we make the shopping experience easy.
Honest and Fair Customer Service
We found that our customers felt that the negotiating process was distasteful.  So, we opted to just give our best price right up front.  That means that you can see the price we are selling our vehicles for posted right in the windows of our vehicle, and right online.  That means that you can take the trip over here, and already know what the price of the vehicle is.  No confusion, and no wasted time.
Great Selection of Subaru Near Livingston, MT
Another reason why many Livingston Subaru shoppers are looking our way is our selection of Subaru.  We frequently have one of the best selections of Subaru in Montana, and work hard to keep your favorite models in stock.  If you are looking for a vehicle with specific features, then give us a call.  We can tell you if we currently have it, or what it would take to get it here.  We want to work with you to find the perfect vehicle.
More Subaru Near Livingston, MT
Impreza
Legacy
WRX