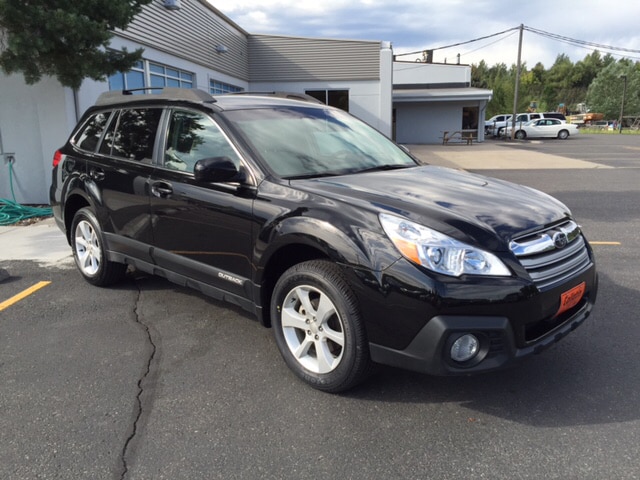 Gallatin Subaru is your Subaru Dealer near Dillon, MT. Before you purchase a new vehicle, come in and see why we are a 2017 Subaru Stellar Care Award recipient. Our business philosophy encourages us to provide exceptional service at every step of our relationship with you, our valued customer. That's right, at Gallatin Subaru you are a valued customer from the minute that you step into our showroom, not just after you have a new car in your possession.
Subaru Forester Near Dillon, MT
The family car just got serious. The Subaru Forester goes wherever you family needs to go, rather than just to the carpark nearest the action. With more space, power, comfort and better handling, you haven't made an informed vehicle purchase unless you have test driven a Subaru Forester near Dillon, MT. Gallatin Subaru have Forester vehicles in stock and ready to wow you with engineering that goes a step beyond the usual family car features. If you live where it gets cold and icy, you need a Subaru Forester to get around.
Subaru Legacy Near Dillon, MT
Space, comfort and refined interior appointments. Technology to ensure convenience and the epitome of safety. The engineering that creates the unique handling and reliability expected from a Subaru. The Legacy takes its name from providing all the benefits of Subaru's long history of automotive advancement, in the one vehicle. Come and experience Gallatin Subaru, and see what the Subaru Legacy near Dillon, MT, has to offer you.
Subaru WRX Near Dillon, MT
The Subaru WRX was designed for those who expect more. Based on the fun and functional Impreza, the WRX takes performance motoring to the next level and beyond. Compact and economical enough for the daily commute during the week, the weekend is where the WRX comes to life. It is equally at home offering a spirited drive through the hills or a fire breathing lap time at a racing circuit. One drive is never enough in a WRX and Gallatin Subaru can show you why, in a Subaru WRX near Dillon, MT.
Other Subaru Near Dillon, MT
Subaru Crosstrek
Subaru Impreza
Subaru Outback